A Day at the Spa!!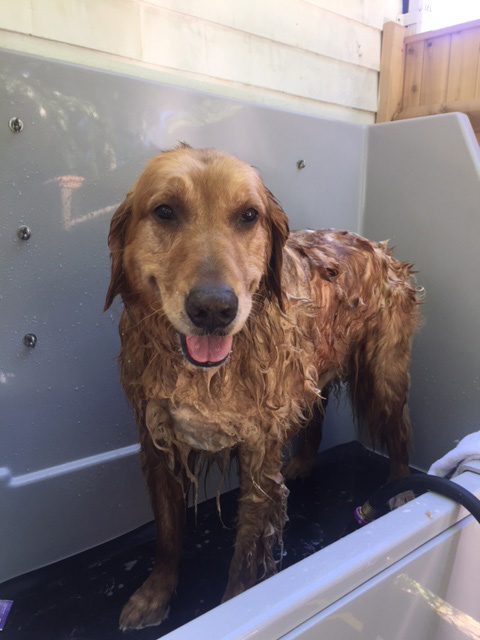 Sandy, Skunked or just plain old Stinky?

Come use our self service outdoor professional dog grooming tub. For just $10 you can bring your own shampoo, towels, and bathe your pooch yourself.

No supplies? No problem! Let our knowledgeable staff help you with a shampoo and conditioner selection that will be perfect for your dogs spa day!

Leave the clean-up to us and enjoy your day. Barkers staff are always there to lend a bathing hand. Let us know what we can do to make your furry friends spa day barkworthy.
Day at The Spa
Splish Splash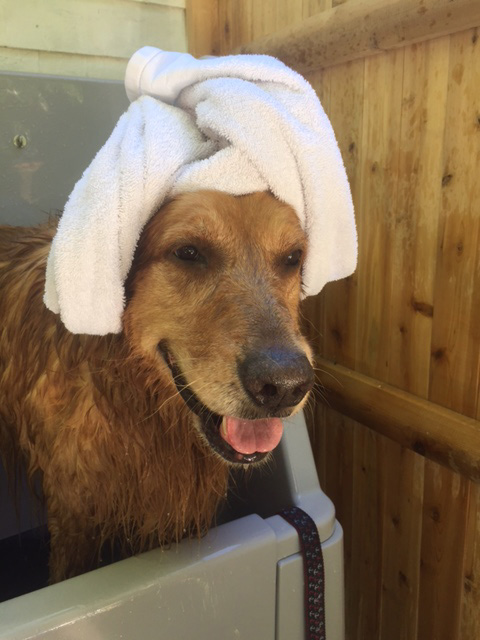 Looking for the perfect towel?
We love the Dirty Dog Shammy Towel. This microfiber towel is sure to make drying easier for you.
This SUPER absorbent microfiber towel soaks up to 20X MORE water and mud than other shammy towels and dries dogs 8X FASTER than a cotton towel or blow dryer.
Stop in the shop today for yours!